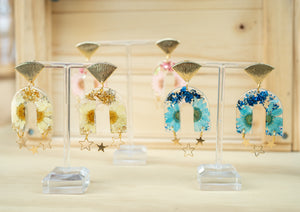 Welcome to Tigalf
Hello beautiful earrings lovers!
We're so happy to welcome you to shop with us. Tigalf is home to colorful, stylish, handmade earrings. We believe even the littlest dressy pieces can brighten up your day!
Flowerly Collection
Inspired by the blossoming spring, the Flowerly Collection series is filled with beautiful pressed flowers that remind us of the perfect spring time picnic we long for!
Shop Now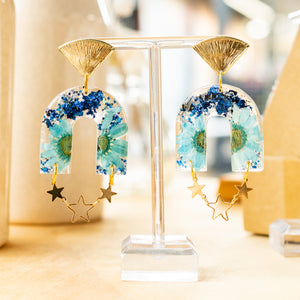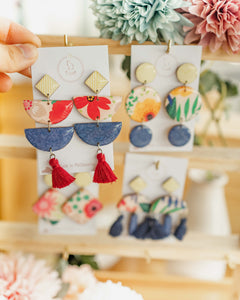 Meet the new Resin Wood Collection
Colors play such a big part of our lives and at Tigalf, we live and breath colors every single day!
Our new Resin Wood range is a bright, playful, statement collection. Made to give your outfit that extra kick anytime you feel like it!
Shop Resin Wood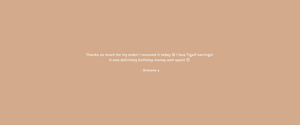 Tigalf's Story
Tigalf Jewellery specialises in the design and creation of unique, stylish and distinctive earrings, produced from a range of diverse materials, that include enamel, fabric, glass, gold, plywood, resin and wood. Each concept is uniquely crafted with love, passion, and commitment to her artistic expression at Ayşe's home studio in Melbourne.
Tigalf designs are eclectic and experimental in terms of style and mix of materials with a huge emphasis on colour.
READ MORE